From "Death Alley" to "This Place LA"
Five Points Youth Foundation and Pando Populus cleanup a neighborhood in South LA, making it habitable and useful for community activities and local residents.
The idea behind an organization called Pando Populus is to find spaces that can be renovated and connect these to other spaces that are life giving rather than stifling. As they describe themselves, they are "a nonprofit producer of education and communications initiatives in Los Angeles County, strategically chosen to help fast-track sustainability."
For the last five years, Five Points Youth Foundation, Pando Populus, Marcela Oliva, professor of Architecture at Los Angeles Trade-Tech College, and other members of the community have been cleaning up this space. They are working to re-imagine the future of what's known in this neighborhood as "Death Alley," a named given to the area by the Los Angeles Times in 2014 because of its high murder rate.
The Evolution of "Death Alley"
to the "This Place LA"
Phase 1 – Alley clean-up and Encounter / LA Trade Technical College strategy meeting
Five Points Youth Foundation (FPYF) became one of the 2013 Founding Members of Professor Marcela Oliva's Los Angeles Trade and Technical College (LATTC) Architectural and Environmental Design Department ENCOUNTER Community Advisory Board and Think Tank (EncounterLA.net). Five Points Foundation did the alley cleanup, and later brought in the group ENCOUNTER LA to further develop the "This Place LA" Project.
Community activists, artists, teachers, designers, volunteers and students from Loyola Marymount University, and other schools spent hundreds of volunteer hours to clean up and beautify the rubbish and debris–choked alley adjacent to the FPYF community garden, located behind the Florence Mailbox and Business Center at 1820 W. Florence Avenue.
During 2016, Professor Oliva encouraged LATTC students (and ENCOUNTER members) to visit the site and develop designs for the reclaimed alley that could be adapted for the thousands of alleys that had been gated during the aftermath of the 1992 Rodney King Civil Unrest, which literally "kicked off" blocks from the FPYF site.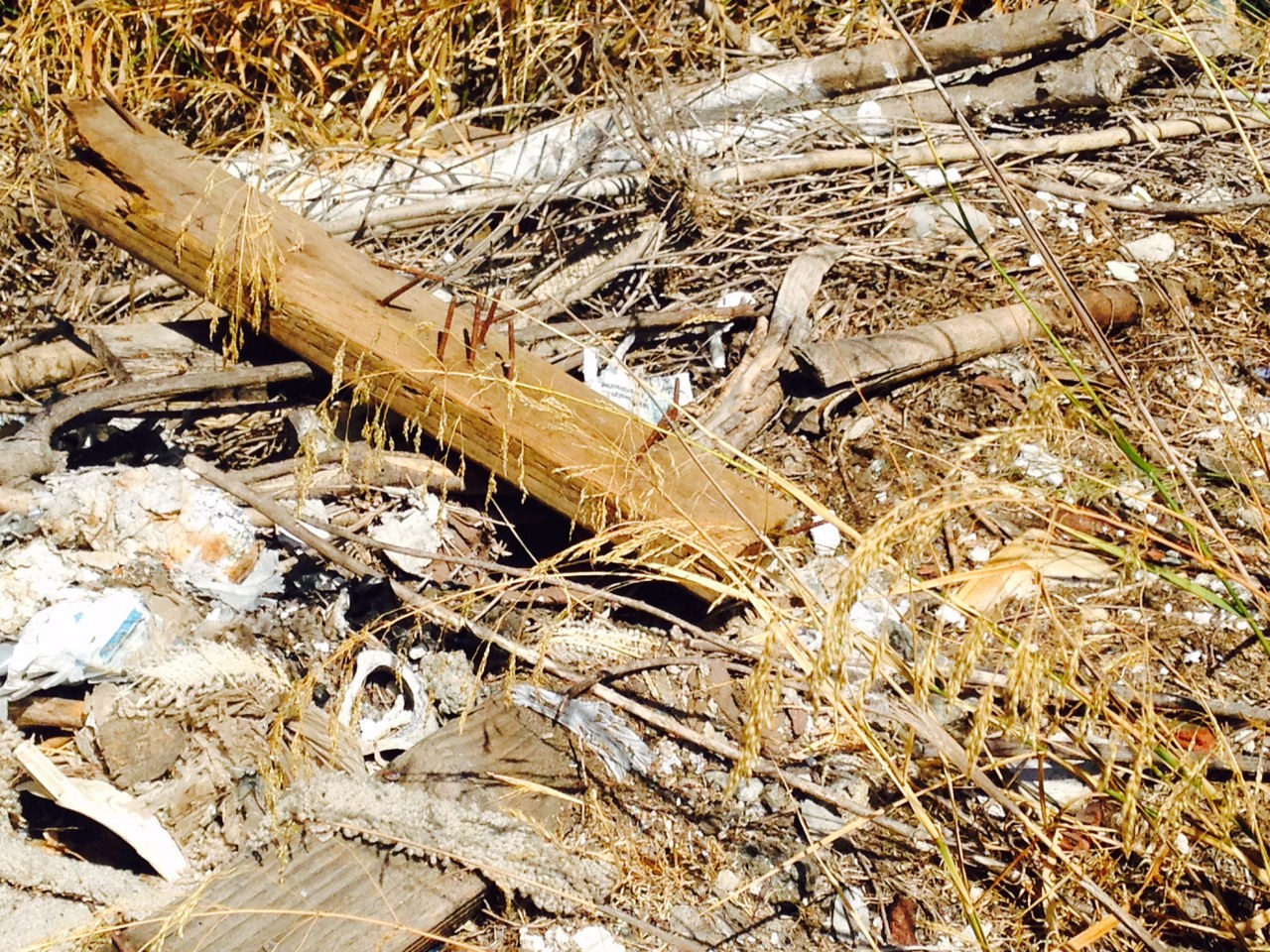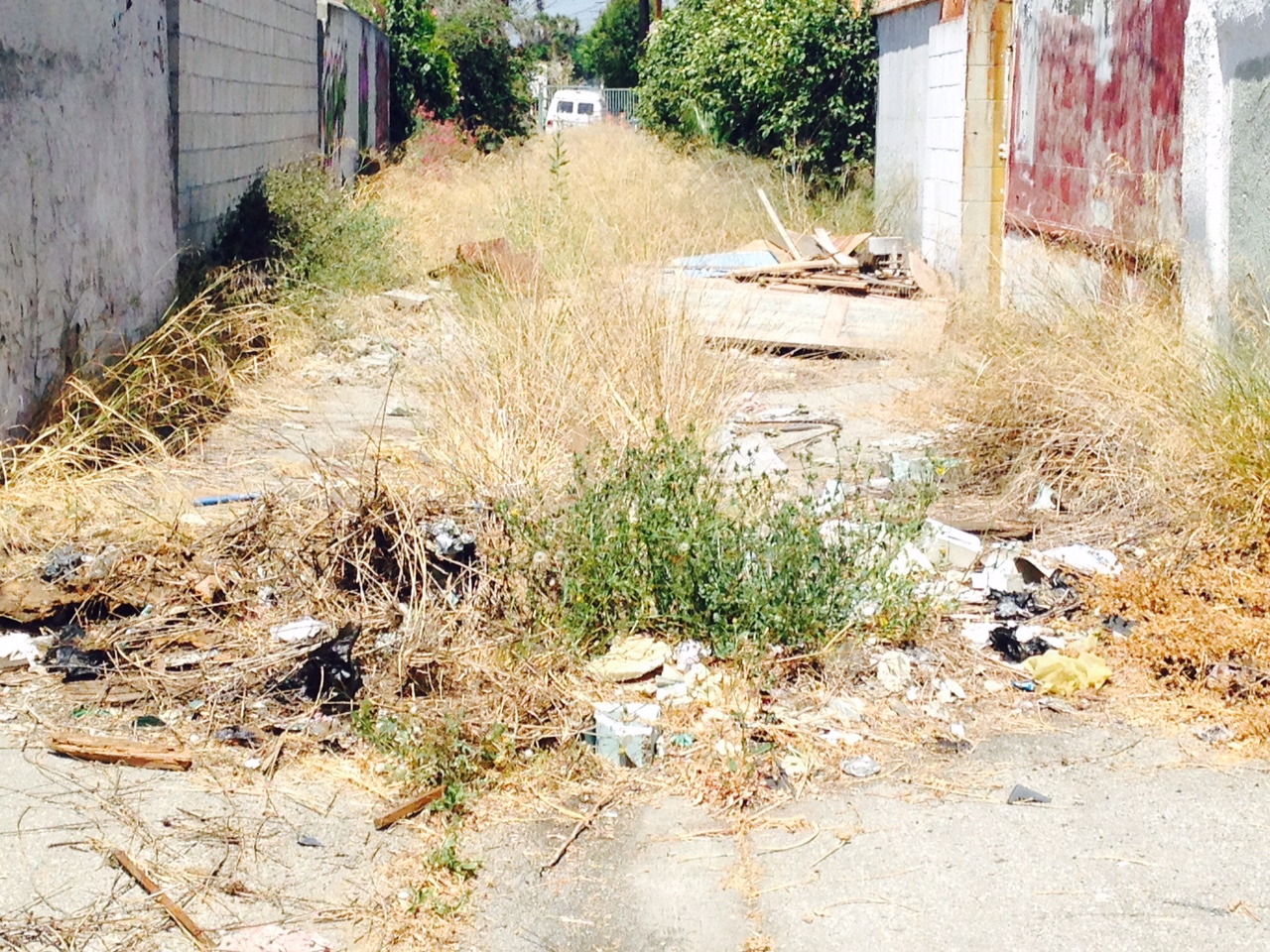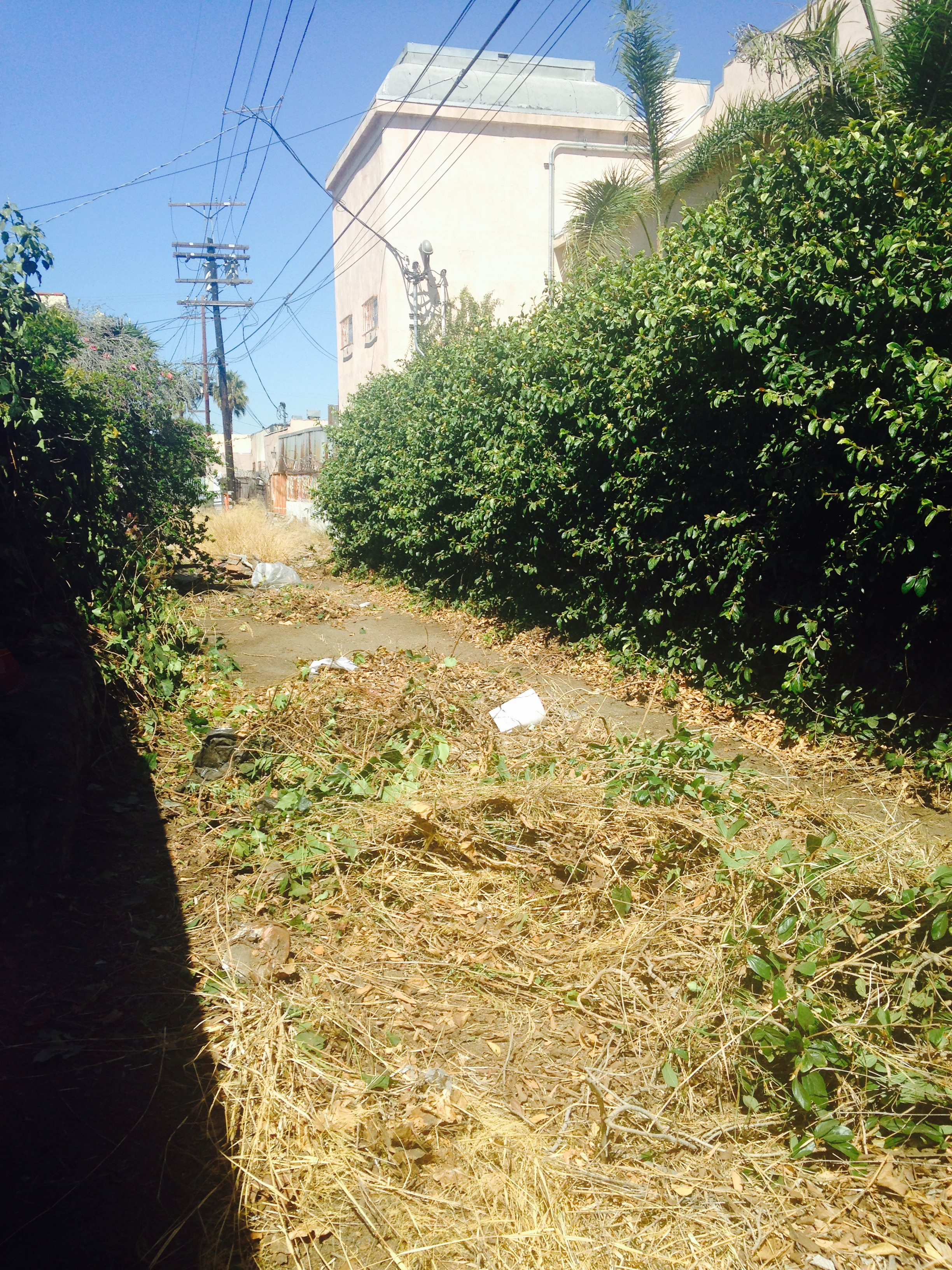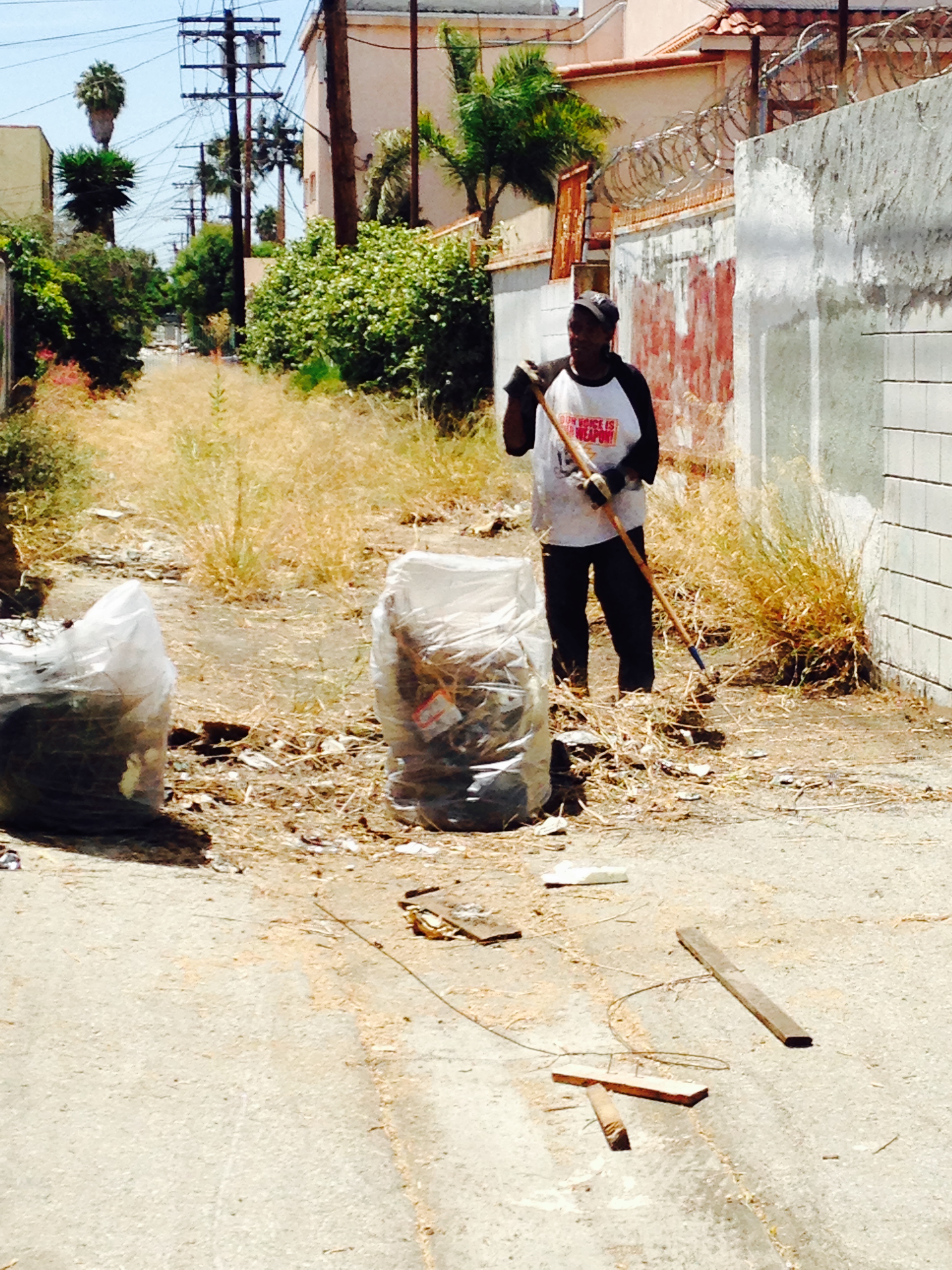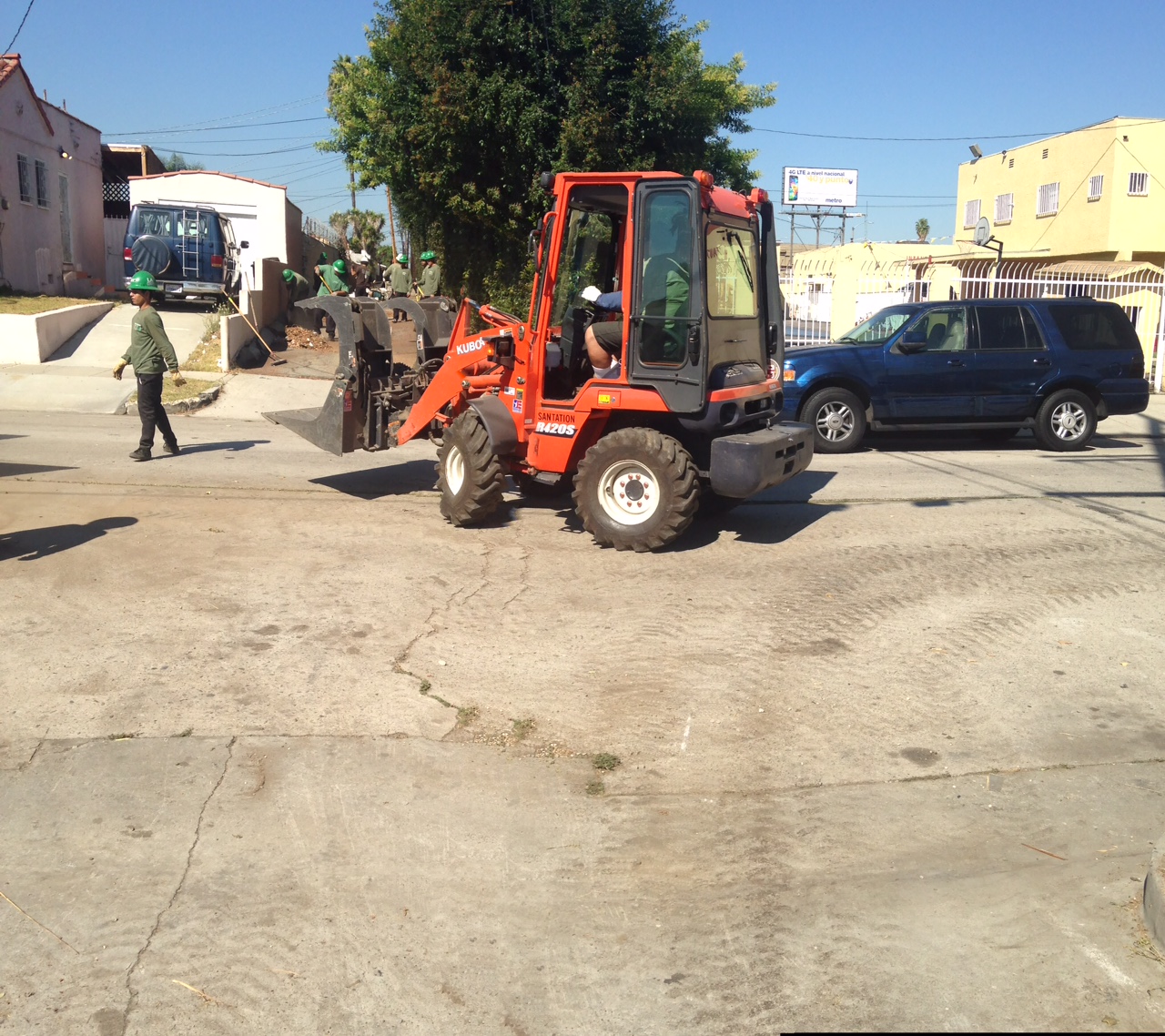 "ENCOUNTER LA is a new model that helps connect the classroom to the outside world and the outside world to the classroom. We transform the built environment through projects that are designed, built, maintained and exhibited by local talent. We use simulation and virtualization to look at complex ecosystems and we facilitate healthy communities that thrive, sustain & resist." – Professor Marcela Oliva
Phase 2 – Demolition and Rebuild (recycle, reuse + re-purpose all existing materials)
Over the next 18 months, ENCOUNTER member Wayne Fishback, a Simi Valley rancher and retired architect, became the key angel investor to redevelop the asphalt parking lot adjacent to FPYF. He utilized simple irrigation techniques to redirect rainwater into the water table, rather than run-off into the ocean, while repurposing the concrete to transform the parking lot into a safe and family-friendly event venue.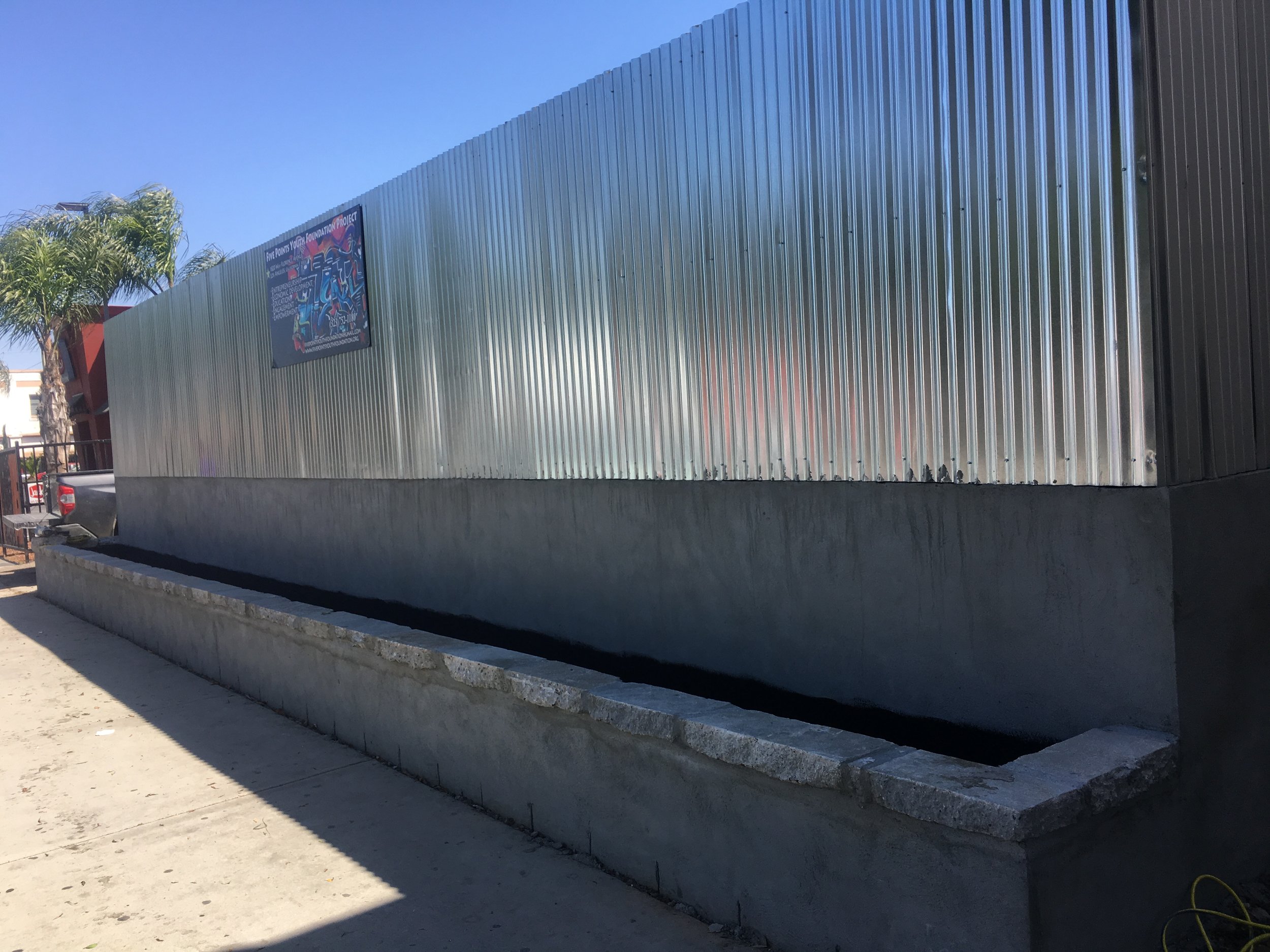 Phase 3 – Think Tank & Pando Populus Conference
Just after completion, ENCOUNTER member Pando Populus selected the FPYF site to host the all day "Redesigning Death Alleys" workshop on July 15, 2017, which attracted local media attention and reached a global social media audience.
The event was held during a monthly "LivingWellTour" hosted by Earth Wind & Fire writer and solo performer Sir Bailey, and was livestreamed via Instagram, Facebook Live and rebroadcast on Universal Citizens Media Network, among other channels.
The day ended with FPYF President Andrew Williams Jr awarding Certificates of Appreciation to (ret.) Congresswoman Diane E. Watson (founder of the 1984 non-profit that was renamed Five Points Youth Foundation in 1991), FPYF International Goodwill Ambassador SilkyD Williams (West Coast Entertainment Director for Universal Hip Hip Museum) and Community Activist Daude Sherrills.